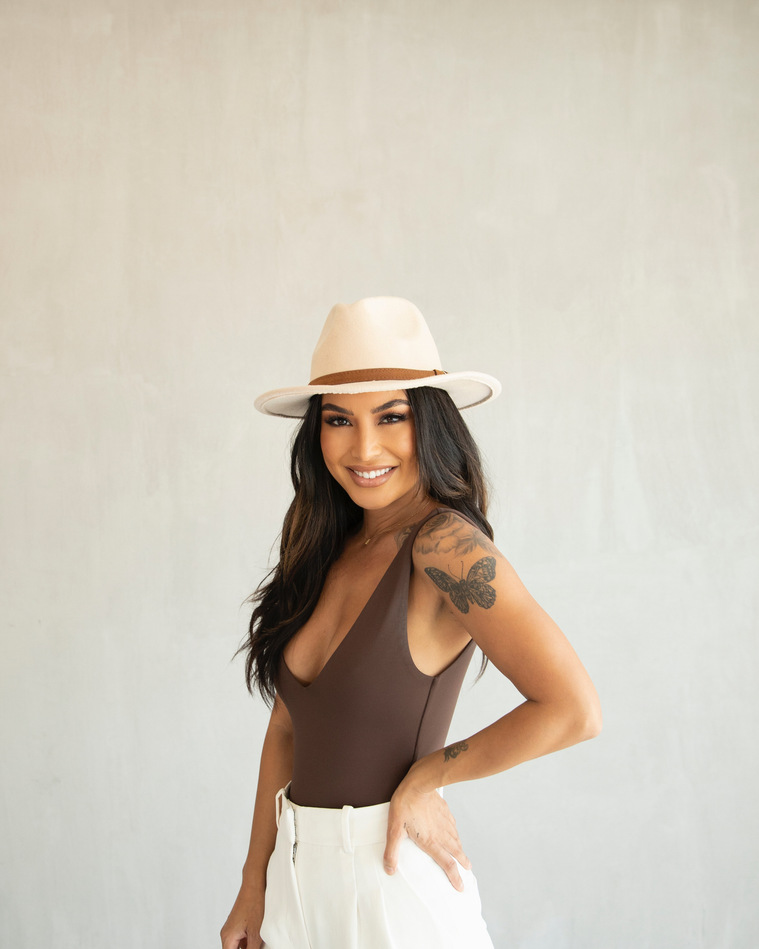 Danielle began developing her artistic skills at a very young age. A Montessori student throughout most of her youth, she was inspired to become independent, self-disciplined and internally motivated at an early age. Before reaching her teenage years, she was accepted to attend the Orange County High School of the Arts (OCHSA) in Orange County, California where she grew up. There she was given the tools and a challenging yet nurturing environment to enhance her background in Visual Arts while maintaining her Honor Student status in Academics.
Throughout her metamorphic years, she learned to convert her artistic tools from Acrylic paints to Cosmetic Products. By "painting" and "sculpting" a Woman's face, she quickly identified her love of highlighting and bringing one's inner beauty to life. Educating herself by studying the works of well-known Makeup Artists such as Alexis Vogel, Kevyn Aucoin, and Bobbi Brown, It wasn't long before she enrolled herself in Cosmetology School and attended Makeup Courses at a local Agency. Immediately, she created a name for herself by the time she graduated and attained her Cosmetology License.
Danielle's work has appeared in BRIDES magazine, on The Tonight Show with Jay Leno, E! News, Entertainment Tonight, Good Morning America, Fox & Friends, Fox 5 San Diego, the San Diego Chargers Cheerleaders, on the runways of LA Fashion Week and many more.
This California Native pushed herself to expand beyond Southern California areas and reach areas of Las Vegas, New York and Nashville (where she resides part time). Throughout her career she has kept a firm belief in being a "life long student" (Nelson Mandela) by continuously educating and challenging herself.